Treat yourself to better health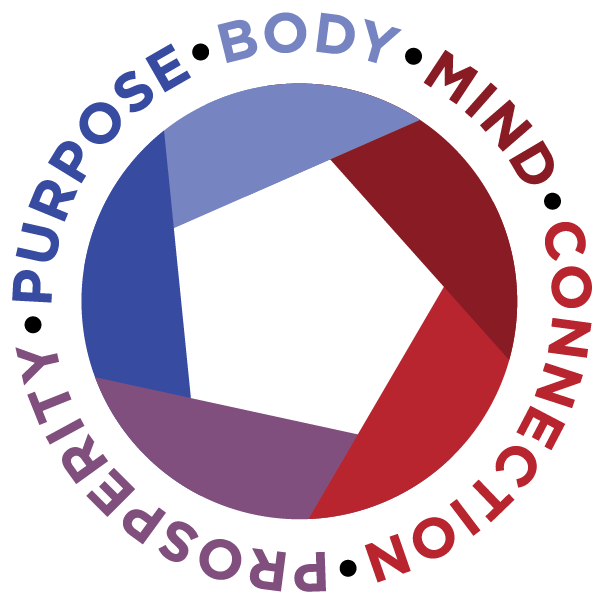 Focusing on your well-being sounds great, but who has time for such an indulgence? Spoiler alert: You do. In under an hour, you can get a lot done to improve your health. Based on your current bandwidth, select an option below — and then use your Lenovo benefits to make it happen.
Managing others? Contact the Lenovo Wellness Center to get some help kicking off your next meeting with a mindfulness session, talk to the Power UP Fitness Center team for recommendations on getting your team moving, or tap Fidelity for a group lesson on managing money.
Plan a healthy meal.
Your Subtitle Goes Here
We've got mouth-watering recipes that are packed with all the nutrients you need. Choose one to make this week!
Order a biometric kit.
Your Subtitle Goes Here
Check your cholesterol and blood sugar – without even leaving home – with a free biometric testing kit. Order yours by calling 1-919-237-8900.
Enroll in Active&Fit Direct.
Your Subtitle Goes Here
If you're covered by Cigna, you can get a membership through Active&Fit Direct for virtual on-demand classes or in-person participating fitness centers for $25 month (plus a $25 enrollment fee and applicable taxes). Join in three easy steps! And if you're joining as part of a New Year's resolution, you're in luck! The enrollment fee is waived if you sign up in January or February.
Take a stretch break.
Your Subtitle Goes Here
Explore virtual physical therapy.
Your Subtitle Goes Here
If you're recovering from an injury or needing help with your physical therapy routine, you have access to Hinge Health, a free app-based digital rehabilitation program that focuses on back, joint, and muscle care and connects you with a team of physical therapists, health coaches, and physicians.
Check your blood pressure.
Your Subtitle Goes Here
If you're already enrolled in Hello Heart, take a quick break to monitor your blood pressure. If you're not enrolled, take a few minutes to sign up for the easy-to-use heart-health program.
Take a breather.
Your Subtitle Goes Here
High-five a coworker.
Your Subtitle Goes Here
Studies have shown that gratitude improves mental well-being. Acknowledge your colleagues' hard work through Lenovo Rewards to recognize their contributions with a high five.
Give back.
Your Subtitle Goes Here
Make contributions to your favorite causes through the Love on platform. Lenovo will match your charitable contributions 100%, up to $10,000 each year.
Learn something new.
Your Subtitle Goes Here
Lenovo offers tons of informative sessions every week to help you maintain your physical, emotional, and financial well-being. Take a few minutes to see what's being offered.
Save more for the future.
Your Subtitle Goes Here
The more you stash away now, the faster your nest egg will grow! In 2023, you can contribute up to $3,850 (single)/$7,750 (family) to your Health Savings Account (HSA), and up to $22,500 to your Lenovo Savings Plan [401(k)]. At any time, you can update your HSA contributions through Benefitsolver or your 401(k) contributions by contacting Fidelity.
Explore financial tools at your fingertips.
Your Subtitle Goes Here
Watch this one-minute Fidelity video to learn all the tasks you can accomplish through your Fidelity online account, from increasing your contributions to modeling your financial future.
Book a coaching session.
Your Subtitle Goes Here
Whether your health goals are physical, emotional, or financial, you don't need to do it alone. Lenovo provides coaches who can help you get started on your journey. Schedule an appointment with a coach from the Lenovo Wellness Center, the Power UP Fitness Center (call 1-919-908-5268) or Fidelity.
Find your inspiration.
Your Subtitle Goes Here
Plot out your priorities.
Your Subtitle Goes Here
Use the Daily Lineup Planner to prioritize your daily tasks. Follow this framework, created by the Power UP Fitness Center, to chart out your day – and stick to your game plan.
Get some benefits guidance.
Your Subtitle Goes Here
Jennifer Parrish, our Cigna Client Service Partner, is here to support you with benefits-related matters, from helping you find an in-network doctor/dentist to advising you on cost-saving opportunities. She's available weekdays, 8:30 am–4:30 pm Eastern Time. Email her with questions or to set up a phone appointment.
Avoid heart disease.
Your Subtitle Goes Here
Watch the 40-minute video Beat Heart Disease to learn steps you can take now to keep your ticker in tip-top shape.
Learn to recognize depression.
Your Subtitle Goes Here
Even if you're feeling okay today, it's good to know more about depression and anxiety so you can get treatment if and when you need it. The Increasing Awareness About Depression and Anxiety webinar is a good place to start. You'll learn how to recognize depression and anxiety, as well as where to find a therapist or get additional help if you're experiencing symptoms.
Boost your team's financial know-how.
Your Subtitle Goes Here
Think your colleagues could benefit from a financial tutorial? The folks at Fidelity would be happy to coordinate a virtual meeting. Their representatives can walk your team through the services they offer and answer any and all of their questions.
Maximize your assets.
Your Subtitle Goes Here
View a webcast on detailed topics related to preparing for retirement, managing life, or saving and investing through Fidelity's webcast hub. If you're enrolled in the Lenovo Savings Plan, you can learn how to optimize your 401(k) portfolio by calling Fidelity at 1-800-835-5095 and asking to be connected with an Edelman Financial Engines expert. Or visit the Fidelity website.
Go shopping (for less)!
Your Subtitle Goes Here
Treat yourself to a guilt-free shopping spree. You can pay less for the stuff you love by using Lenovo EXTRAS to make your purchases.
Talk to an expert.
Your Subtitle Goes Here
Whether you're looking for financial counseling or health support, you can always get personalized advice from a professional. The Employee Assistance Program (EAP) can assist with a wide variety of issues – from mental health and stress to work and personal life balance, financial and legal matters, and planning for your future.
Expand your eco-consciousness.
Your Subtitle Goes Here
By watching the 45-minute video It's Easy Being Green, you can learn how to live greener and get healthier through lifestyle choices and simple changes to your daily routines.
Power in your posture.
Your Subtitle Goes Here
Do you have pain in your neck, shoulders, or lower back from your home office setup? Schedule a personalized telehealth visit with your Lenovo Wellness Center Nurse Practitioner, Schauren Ferris, FNP-C, to review and improve your individual space. Call 1-919-237-8900 or message Schauren directly through the Lenovo Wellness Center portal to book an appointment. Currently only available in North Carolina, with possibility for future expansion.
Take a break.
Your Subtitle Goes Here
Even if you can't get away to an exotic locale, it's important to occasionally take time away from work to get a little R&R and a fresh perspective. If you're a nonexempt employee, you have at least 15 vacation days per year, and you accrue more based on your years of service. Be sure to take advantage of them!